old Mercedes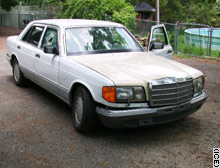 Agents seize souped-up Mercedes that soldier bought in Iraq

Friday, May 19, 2006; Posted: 9:06 p.m. EDT (01:06 GMT)
First Sgt. William von Zeal said he bought the car while serving in Iraq. U.S. Immigration and Customs Enforcement agents said Thursday that the car, which was also equipped with loudspeakers and hidden microphones, was being treated as a "possible war trophy."
Which would you rather have --
an old Mercedes or a "trophy wife?"
Happy Birthday
MarvelousMom
codename:GraceUnlimited
MarvelousMom(codename:GraceUnlimited)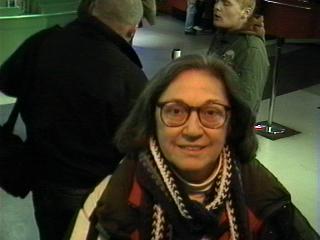 Happy Birthday 5/20/06