His political ideas derived initially from the pan-Arab nationalism of President Nasser in Egypt, a country he visited as a young man, where he is thought to have begun his long association with the US intelligence services. The chosen vehicle for his ambitions was the pan-Arab Ba'ath Party, which espoused a variant of the revolutionary socialist rhetoric that was fashionable at the time.
Article is derogatory but sheds some light on what Saddam's enemies think.
ALL TIME FAVORITE PIC
Profound sense of humor

Saddam in repose
Postwar Iraq will be just what Iraq is now. . .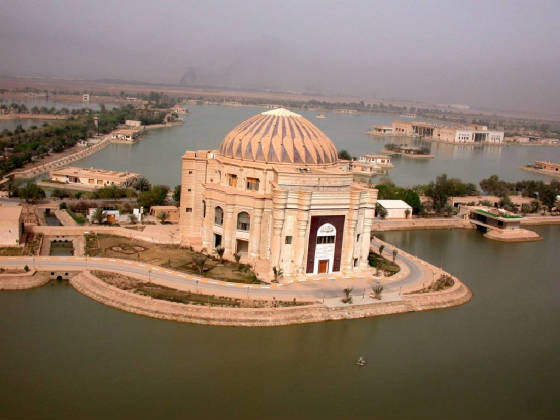 [ sans sanctions ] Saddam Hussein and the RCC
Saddam pensive